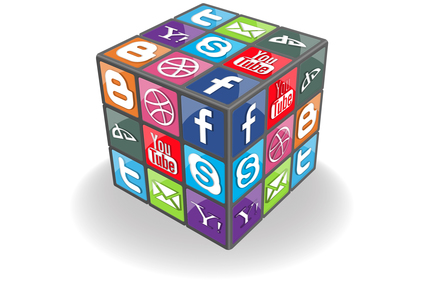 Lead generation software can assist with generating email leads from social media. It offers many beneficial tools and features that can help you integrate your email marketing and social media marketing. Here are five great ways to generate email leads from social media to grow your email list and customer base:

Conduct a Giveaway That Requires Participants to Sign Up for Your Newsletter
Giveaways are usually popular on social media because people love free goods. Although giving away free iPhones and other tech gadgets will always be popular, it's better if you give away something that is relevant to your business. Otherwise, you won't attract relevant leads to your company. For quality, relevant leads, the giveaway should be aligned with your business.
 Add a Landing Page Link to Your Twitter Bio
An often overlooked way to boost how many email leads you generate from social media is adding a link to the landing page in your Twitter bio. Write a short, enticing call to action in your Twitter bio to encourage people to click the link. It's a simple, easy way to boost your leads.

Host a Google+ Hangout or Webinar
Give away free information for your followers in a Google+ hangout or webinar. This strategy is especially effective in B2B marketing. Help people improve their businesses by sharing valuable information in a webinar or Google+ hangout, and they will be happy to give you their email addresses. You can set it up, so that followers must subscribe to your email list before accessing the webinar or Google+ hangout.

Require Your Followers to Subscribe to Your Email List to Reserve a Spot at an Event
Another tactic used to generate leads from social media is to post pictures advertising an upcoming event that you're hosting and include a link to the RSVP page for followers to reserve their spot. Set up the page, so that interested attendees must give their email address to reserve a spot. Always take pictures at the events you host to upload to social media. It will indirectly increase your leads, help you connect with your audience, and prevent others from feeling left out if they weren't able to attend the event.

Use Lead Generation Software
Lastly, if you want to improve email lead generation, you must use a lead generation software to monitor your results. Lead generation software offers many valuable features, such as visitor tracking, lead nurturing, and social media integration. Looking at the data is necessary for knowing how well your email lead generation efforts are paying off and for finding areas you can improve upon.
Social media marketing can be used to generate email leads when you follow the tips listed above. Some of the best ways to attract new email leads from social media are running giveaways, hosting Google+ hangouts and webinars, and creating in-person events. Always keep it relevant to your business and you'll attract quality leads. For more information, you can visit the Clickback Inc. website.